War of the Wilted (Garden of Thorns #2)
by Amber Mitchell
Hello! Today is my stop of the blog tour for War of the Wilted book two Garden of Thorns by Amber Mitchell. Click the banner for the complete tour schedule. This tour is organized by Chapter by Chapter Blog Tours & Promotions. Amber has shared a guest post and is giving one lucky winner on the tour a $25 Amazon Gift Card. The entry link is at the bottom of this post. There are multiple entries. Good Luck!
Like flowers denied water, people are wilting under the emperor's tyranny.

Rose will not rest until the Gardener is dead. But there are bigger battles to fight, and Rayce—leader of the rebellion and the only man Rose has ever loved—believes their best chance at winning the war is to join forces with her sworn enemy.

Saving innocent people is more important than her quest for revenge. But their new ally can't be trusted—and he knows her darkest secret. One betrayal could leave the war and Rayce's life hanging in the balance, and Rose will need to make the ultimate sacrifice to save them all.
Publication Date: October 1, 2018
Publisher: Entangled Teen
Purchase Links:
Amazon | Amazon Australia | Amazon UK | Amazon Canada | B&N | iBooks | Kobo
Guest Post by Amber Mitchell
If I Knew Then What I Know Now About Writing
Ever since I can remember, I've been a perfectionist. While this makes me over prepared for most situations, allows me to produce my best work and lets me be confident about the things I face, it also means that I obsess over small details and sometimes can get caught up on silly things for hours. This has always been part of my life. When I graduated high school, one of my teachers gave each senior a small piece of advice and mine was "don't sweat the small stuff".
This habit has always found its way into my writing and while I appreciate some aspects of it, it makes my first drafts nearly impossible. I know that when I finish a book , it isn't going to be the best it will be, but by the time I'm done with it, it feels like my best. But when I allow myself to caught on small things, I don't meet word goals and end up spending hours fiddling with a few sentences that might not even make it into the final product. I waste so much time sometimes trying to make things perfect that I forget the joy of writing and the discovery of a first draft.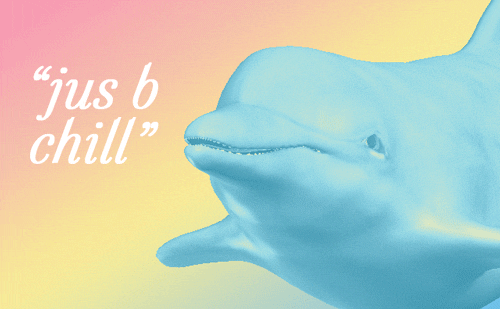 So if there is one thing I've learned through my journey of writing, it's that it's okay for a first or second draft to be messy. It's okay if I haven't found the best word for this sentence right now because I will eventually. I've learned that sometimes you can find truly amazing things in the tangled messes I allow myself to write and a lot of times, that's when I really start to connect what the book is truly about. When I'm drafting now, I try to turn my editing brain off and just let myself create. I give myself a few moments every day before I write to make notes in my chapter outlines of things to focus on when I start editing and then, I stop obsessing and go back to the really important part: writing.
About the Author
Amber Mitchell was born and raised in a small town in Florida. After briefly escaping small town life by attending the University of South Florida where she earned her degree in Creative Writing, she decided to ditch traffic jams and move back to her hometown. There she writes Young Adult novels, usually with a bit of magic in them, rolls D20s with her friends on Thursday nights and enjoys hanging out with her husband and four cats. Her other job involves crafting cardstock in to 3D art and has allowed her to travel all over the US vending at comic conventions which has only increased her love for fantasy and fandoms. She is represented by Nikki Terpilowski of Holloway Literature.
Twitter • Facebook • Goodreads
$25 Amazon Gift Card
Complete Tour Schedule for War of the Wilted by Amber Mitchell.