Author: Margie Miklas
Narrator: Blair Seibert
Length: 7 hours 16 minutes
Publisher: Margie Miklas
Released: Apr. 28, 2021
Genre: Medical Thriller


What happens when a top surgeon begins to crack under the strain of his personal life and patients start to die? A sudden spike in patient deaths drives an impassioned ICU nurse to launch a clandestine investigation, targeting a powerful cardiac surgeon whose corrupt connections could destroy her career.

Allison Jamison, an experienced intensive care nurse, becomes suspicious when a recent wave of major surgical complications results in unnecessary patient deaths. She enlists the professional expertise of her friend, Detective Mark Derning, whose interests include more than an investigative role. When her probe targets Dr. Gary Tamarino, the powerful, narcissistic chief of cardiothoracic surgery at San Francisco Bay Hospital, she encounters a staggering level of deceit and revenge while delving deep into his far-reaching web of corruption.

Abuse of power, manipulation, callousness, and desperation drive the dark side of a man who also saves lives on a daily basis. Will he destroy her career before she can do anything to stop him?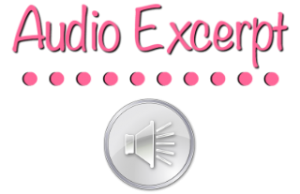 An award-winning author, Margie Miklas writes medical thrillers and travel memoirs about Italy. Creator and owner of the travel blog, Margie in Italy, and a contributing writer for an Italian-American newspaper, she is a member of the Florida Writers Association and makes her home in Florida. In her medical thrillers, Margie's years of experience as a critical care nurse provide the foundation for the realistic storylines inside a hospital. Her characteristic conversational, storytelling approach in her travel memoirs makes readers feel as if they are traveling beside her. Margie has won numerous awards, including two from the Florida Writers Association, Readers Favorite, and Book Excellence awards. A Cure for Deceit won the Silver Award in the thriller genre in the 2020 Royal Palm Literary Competition from the Florida Writers Association, along with the Bronze Award in the 2020 Reader's Favorite Competition in the thriller category.

Blair is a full-time voice actor living in Los Angeles, CA with 20+ previous years' experience as a green building architect. That experience draws her to books that offer the listener new knowledge about things of interest to her: relationships, women's issues, medicine, psychology, and environmental issues, while also being entertained. Blair recently completed a ten-hour non-fiction book for Penguin Random House called "New Women In The Old West". Genres she narrates are: romance, Rom-Com, cozy mystery and non-fiction. When Blair is not narrating, she's gardening, cooking, recycling, biking or quilting (the skill she learned during the COVID shutdown). She's passionate about books and is typically listening to one fiction and one non-fiction at a time while also reading a non-fiction book.
Q&A with Author Margie Miklas
Tell us about the process of turning your book into an audiobook.

I used the ACX platform because of its ease, and my previous experience with it when I produced my Italy travel memoir audiobooks, which I narrated myself. Narrating these books myself is another entire process, which I won't go into here. Suffice it to say that there is a learning curve, so by the third book, I found it to be much easier.

How did you select your narrator?

I knew I wanted to collaborate with a narrator other than myself for this book, since it's a work of fiction, and most listeners of fiction prefer an experienced professional to narrate the book. I searched on ACX for narrators with experience that met my criteria for voice, age, etc, and after reading their bios, and listening to their samples, I auditioned three. Blair Seibert won out, and I couldn't be happier. The final result is exactly what I had hoped it would be, and what she says is true: a narrator gives a performance, not simply a reading.

How closely did you work with your narrator before and during the recording process? Did you give them any pronunciation tips or special insight into the characters?

Blair and I worked well together. Communication is very important in creating an audiobook, and we had numerous emails, and a phone call or two during the process. Since this book is a medical thriller, there were quite a few words that needed pronunciation clarification, and kudos to Blair for getting them all right. In addition, our communications

included context explanations, tone of voice, and accents.

She's very professional, and sent a packet to me once we confirmed the contract. In this packet was a ton of information which would make the process run smoothly, based on her experiences. I found it so helpful, especially since this was my first audiobook, that I didn't narrate myself.

Were there any real-life inspirations behind your writing?

Absolutely. As a career critical care nurse, I've experienced numerous life-and-death situations in hospital ICUs. All the medical situations in this book originated in reality and many of the characters' traits, behaviors, and lifestyles were inspired by people I've worked with. Let me say, none of the characters are patterned after one particular person, but I drew from experiences I've had with several to create various characters' personality quirks and mannerisms.

What's your favorite:

Food: Caprese salad

Song: Con Te Partirò

Author: John Grisham

Television show: The Resident

Movie: Moonstruck

Band: Bruce Springsteen and the E Street Band

Sports team: Cleveland Indians

City: Positano, Italy

What bits of advice would you give to aspiring authors?

Don't lose sight of your dream. Start writing about whatever moves you, and write every day, at least 20 or 30 minutes. Don't worry about the grammar and word structure at first; that can come later in the editing process. When you get an idea, jot it down in a notebook or on your phone. Maybe even use a voice memo, so you don't lose the thought. Keep your goal in mind and you can achieve amazing things.

Where is your favorite place on earth?

I always want to be at the beach and after that, anywhere in Italy, preferably the Amalfi Coast, where I'd have the best of both worlds.

Do you hear from your readers much? What do they say?

Since I'm very active on social media, I hear quite often from readers, and I like engaging with them. I love it most when they tell me they feel like they are there with me, inside the character or the setting, and that it takes them back to a place they remember.

How do you handle negative reviews or criticism about your writing?

When I was a new writer, I took any negative comment or review personally, but now I view it as a learning experience and realize not everyone is going to like what I write, and that's okay. I appreciate that they took time to leave a comment.

What's next for you?

I plan on a follow-up medial thriller next year with one or two of the same characters from A Cure for Deceit. I'm still formulating the setting and plot in my mind and am open to feedback from readers on what they'd like to see.
Q&A with Narrator Blair Seibert
How did you wind up narrating audiobooks? Was it always your goal or was it something you stumbled into by chance?

Honestly, I got into voice acting with the goal of doing commercials or training manuals, not audio books. I enjoyed listening to and learning from audio books, but I didn't know if I'd have the skills and stamina required to bring an author's characters to life. Then while I was working with an agent on a commercial project, he said, "Have you done any audio books? Your voice is perfect for romance." I wondered if he was pulling my leg, but at that time I was getting frustrated and stressed over having to schedule my life around commercial auditions which were often posted and available for voice talent on the East Coast long before I would wake up to send an audition in from the West Coast, so I thought, why not? And shocking to me, I won the first audition I submitted for a romance novel. So, maybe he was telling the truth!

A lot of narrators seem to have a background in theatre. Is that something you think is essential to a successful narration career?

I don't believe a theater background is essential for success. But having a natural talent for telling stories is definitely a plus. The best narrators, even those with formal acting training, hone their craft by continuing to take acting and improv classes and workshops to stay fresh. So, what I do think is essential is constantly practicing and learning more about the craft as a whole.

What type of training have you undergone?

I've had voice training as well as live acting and improv lessons. I've done a lot of online training to learn about REAPER the audio recording software that I use to record myself from my recording studio. I'm not naturally a techie, so the computer training has been as intensive as the others.

How do you manage to avoid burn-out? What do you do to maintain your enthusiasm for narrating?

It's interesting you ask that because for every finished hour you hear there is between 6 to 10 hours of work. I read the entire book once before any recording begins. I mark-up characters and note tongue-twisters that might trip me up as well as making sure I know how to pronounce every name and word in the story. Finally there's recording, editing, proofing and mastering phases. It takes a focus and stamina to keep the enthusiasm going because if you're not at the same "level" of enthusiasm in a book, your voice won't sound the same in the last chapter as it does in the first. It helps if I really like the book, but there's no time to read an entire book whether it's from an Indie author or publisher prior to auditioning. If the "snippet" they've selected seems like a good fit for my voice and interests, I have to go for it and hope for the best. In the end, I live with a book for quite awhile, so I try to be very selective. I keep burn-out at bay also by only working on one project at a time and taking a day or two break between them if possible.

What are your favorite and least favorite parts of narrating an audiobook?

…My favorite part is reading the books and developing the characters' voices in my head for the first time. My least favorite part is going back into the audio and replacing sections where I may have missed a word or something sounds wrong. Your voice is affected by foods you eat, the amount of sleep you've had, so getting back into character and making and edits sound seamless can be very time consuming.

Is there a particular genre you feel unsuited for? Have you ever declined a project because you didn't think you were right for it?

Because my voice has a smooth, sometimes motherly tone, having to play a "sinister" or "evil" character would strain my voice, so I don't seek work in the Sci-Fi or Thriller genres typically. I have declined and always will projects with non-consensual sex (or even fantasies about them) or anything with child exploitation. After working as a building architect for 20 years, a male dominated profession, I've experienced the discomfort of an unequal boss/employee relationship, so I won't do work with that in the storyline as well

How closely do you prefer to work with authors?

I love working closely with authors. I also want them to know that I have a lot of experience and I care about their book so they can trust me to make some artistic choices along the way of the production.
I love to learn and I love to teach so I spend a lot of time with authors who are new to audiobooks. We are in partnership after all! Recently I acquired the audiobook rights for a book I read in the 1990s. It had such an impact on me that I never forgot it. When the opportunity to purchase those rights presented itself, I was delighted that I would have them of course but also that I would expand my experience and knowledge of what it's like to be on the other side of the audiobook production process. Who are your "accent inspirations"?

How did you decide how each character should sound in this title?

Typically the main character is my own natural voice. In order to quickly change from one voice to another for other characters I have to "build" the character as I'm reading the book. It's very helpful if the character reminds me of someone I know or know of, like a celebrity. For other main characters I spend a bit more time getting to know them so I can embody them more believably. One tool Carol Monda taught me is writing out what a "Day in the Life Of" the character would be. What do they eat? What do they do? Where do they go? All these things help me develop my characters. Often the character's voice change is not as important as the attitude change.

Do you read reviews for your audiobooks?

I am grateful for every review. I know it takes time to write them. I know because I do them for every book I listen to!
I used to read each and every review a book I worked on received. As a performer I want people to be happy with my performance but that's not always going to be the case. I've recently partnered with another narrator. She reads mine reviews and I read hers. If there's something wonderful or constructive that she thinks I'd benefit from seeing, she points me to those comments. It's working out well.

What type of the review comments do you find most constructive?

I think it's helpful to learn if the listener enjoyed the story itself, the author's work, or if there was anything in particular about the voice that took them out of the story. If a listener found anything about the narration "intrusive," then I'd like to know so that I can work on that part of my delivery. If I helped the listener escape and forget that one person is "acting" like all the characters, then I've done my job.

What do you say to those who view listening to audiobooks as "cheating" or as inferior to "real reading"?

The only "cheating" I think happens with listening to books as opposed to real reading is "cheating the clock." Since I don't have time to sit down and read all the books I'd like to, being able to listen to some of them makes me a happier and more knowledgeable person. My father, has been an avid reader for his entire life and my sister recently loaded a library app on his phone and he has been shocked at how much fun it is. He still reads hard copy books during the daytime when the light is good. And he listens at night to other books and loves them. So, for any "doubters" I always say, "Just try it. I think you might be surprised."


Plugging you into the audio community since 2016.
Sign up as a tour host here.