Author: Jamie McGillen
Narrator: Sarah Brands
Length: 5 hours 36 minutes
Series: The Rainier Series, Book 2
Released: Jun. 18, 2021
Publisher: Jamie McGillen
Genre: Young Adult; Historical Fiction


The much-anticipated sequel to In Sight of the Mountain!

After Anna Gallagher's first climb on Mt. Rainier, she faces a new challenge – enduring the ridicule and threats that come with breaking tradition. In 1890, being a young female mountaineer makes polite society uncomfortable, even angry. But despite the threats and inherent risk, she still has plans for another climb, even if it jeopardizes her family bookstore and puts her in more danger than she ever imagined.

Emily Watson has always been close with the Gallagher family. As a young girl she dreamed of a wealthy husband, a fine house, and a future in Seattle society, and now, she finally has it. Her desires couldn't be more different than Anna's, but she's confronted with her own invisible mountain to climb when she's suddenly poverty-stricken. She must decide what matters most and whether true love is worth waiting for.

In Light of the Summit is a captivating story of ambition, heartbreak, and redemption. It's a tale of two childhood friends navigating womanhood in the late 19th century, with as much grace as they can muster, while still figuring out how to be true to themselves.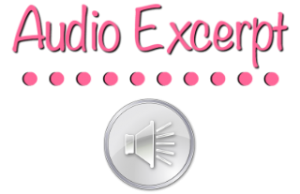 Jamie McGillen lives in the shadow of Mount Rainier, and no matter how many times she moves away, it draws her home. Everything about large evergreen trees delights her, except how poky they are, and the sap. Her poems and essays have been published in numerous literary journals, and she teaches English Composition at Highline College. When she's not teaching or cutting strawberries for her starving children, she enjoys writing rhyming poetry, but it's simply not as popular as it used to be. You can find out more about her at
http://www.jamiemcgillen.com
.
Sarah has had a long love affair with audiobooks. She first fell in love with Little Dragon and Orange Cheeks by Jay O'Callahan at age 5 and has been listening ever since. Back then, of course, they were books on tape. Her dream of becoming an audiobook narrator started to become a reality when she began volunteering at Learning Ally as a reader. Outside of reading and narrating, she enjoys baking (when there's not a flour shortage due to a pandemic), hiking, and dabbling in writing and drawing. Sarah finds herself interested in many things, reflected by her work history: waitress, retail associate, licensed forklift driver, salesperson, special education teacher, reading therapist, and professional learning facilitator… Currently she daylights in ed tech sales and moonlights in her recording booth. She lives in Virginia, grew up in Oklahoma, and a piece of her heart will always be in Colorado.

I received this audiobook as part of my participation in a blog tour with Audiobookworm Promotions. The tour is being sponsored by Jamie McGillen. The gifting of this audiobook did not affect my opinion of it.
---
In Light of the Summit is a young adult historical fiction that is simply beautiful. A charming and inspiring story that is perfect for everyone's listening library. The cover is absolutely stunning and after listening I agree with the presentation perfectly.
I made the decision to listen to the Audible In Light of the Summit before I realized it was book two of The Rainier Series, that I had not listened to, or read. The first book to the series is In Sight of the Mountain. The fact that I started with book two did not interfere with my enjoyment of this story though. I am absolutely going to say this can be listened to, or read as a stand alone. Although my review is for the Audible version, I think this would make an awesome book to read in print also. Especially around the holidays, during December and winter time when the snow is falling. (I have put both paperbacks on my wish list). Right away I felt like it was November! It has that warm hearted, romantic, family oriented feeling to it. There are trying times for the characters but over all, the story is easy listening and has a home feel to it.
Of course it explains the date and setting in the description. The characters, their relationships and how they interact with one another show the time period very well. The dialogue and language depict a time when women were not treated the same as men. Although even today humanity struggles with the same ideas, In Light of the Summit brings clarity to how far we have come. And yet, it also shows that some of those same tendencies and what hinders, still exist today.
The challenge of anyone climbing a mountain is a motivating task in itself. Add to that challenge being a female and practically every person around, women and men alike being against that gender achievement. That is where Anna is in her life. While the mountain shows a physical obstacle, the story shares emotional and real life obstacles many may face in their own lives. Anna's poise, her strength, courage and very simply her entire character is a wonderful example for young women today. There is no better encouragement than to "climb your mountain". Jamie McGillen makes that point in an authentic and creative way showing how accomplishment and growth prevails even through the toughest of times.
Being told that failure was expected because of gender is horrible and should be unacceptable. Sadly it is acceptable too often until finally, it becomes rational. When stories like this bring to light how women struggle with what is expected of them versus what their dreams truly are: well stories like this should be celebrated.
The narrator is Sarah Brands and she is just wonderful! Her voice was settled and calm throughout and that was what the story called for. I loved her accent for Anna's grandfather. It was enough of an Irish accent to really give that character personality. As she switched from character to character, as did her tone and voice. There were no unwanted or strange background sounds. Everything flowed beautifully. The listening time is really light at only five and a half hours. The story can be enjoyed in a day while driving to and from work if you have a long commute or just an easy Sunday. When I started listening to In Light of the Summit, it was practically impossible to stop listening. A story like this one is easy to have in your ear right before bed, during exercise, while walking or gardening. In Light of the Summit makes a really great Audible.
I highly recommend this story as an audible or book. It is just a wonderful story!


Plugging you into the audio community since 2016.
Sign up as a tour host here.